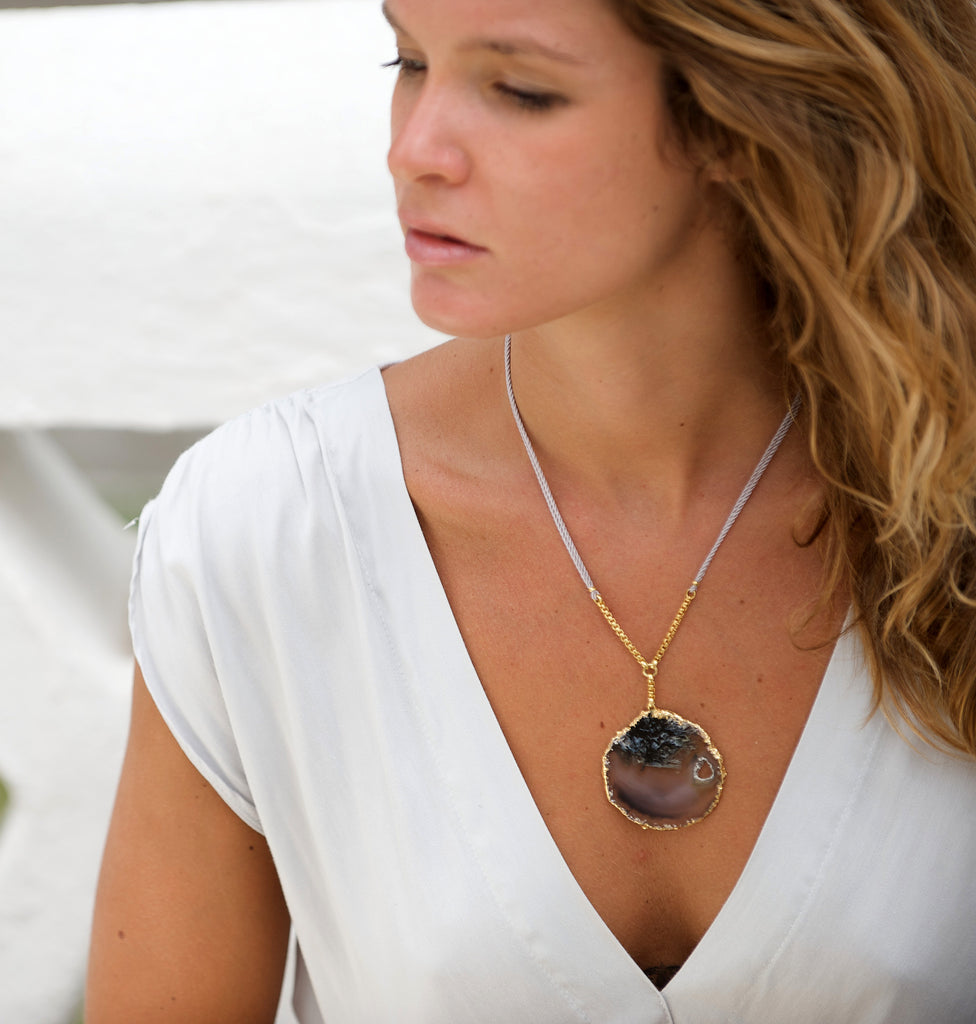 €130,00
€0,00
Ypsilon Necklace
Beautiful and perfectly symmetric pink coloured agate with the accent of a delicate black rim.
The Ypsilon necklaces are very versatile and can be worn short around the neck or long on the chest.
The "arms" of the "Y" shaped chain open up when reducing the length of the cord.
Gold plated metal and stone edges.
Medium dark grey cord.
Adjustable length.
Stone dimensions: 7 cm high.
this is a one-off piece. would you like to buy this item? request price and availability: