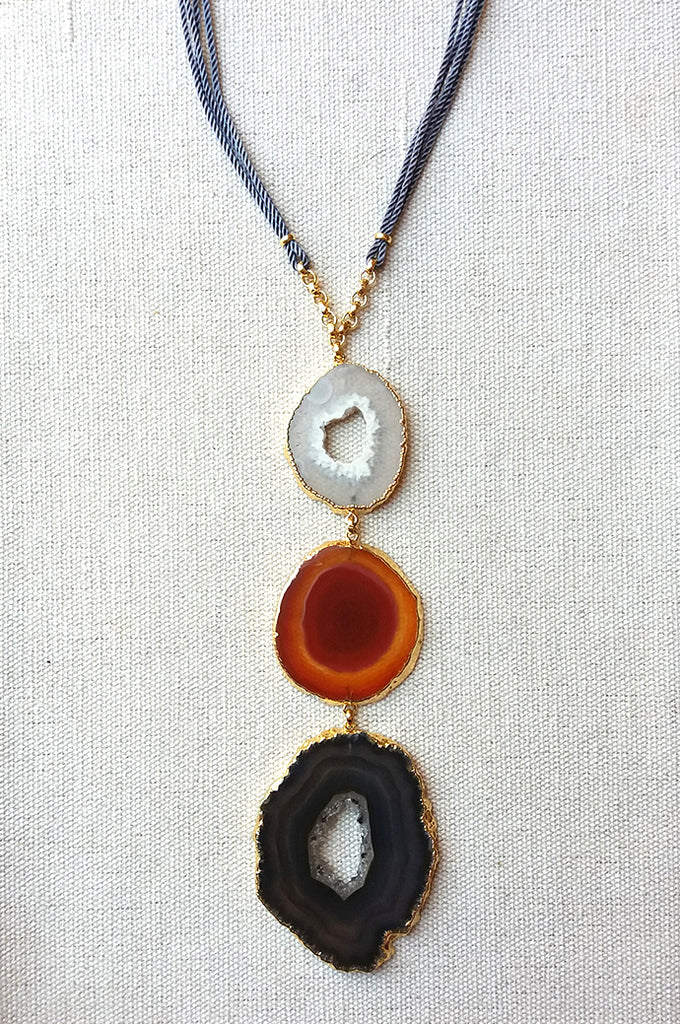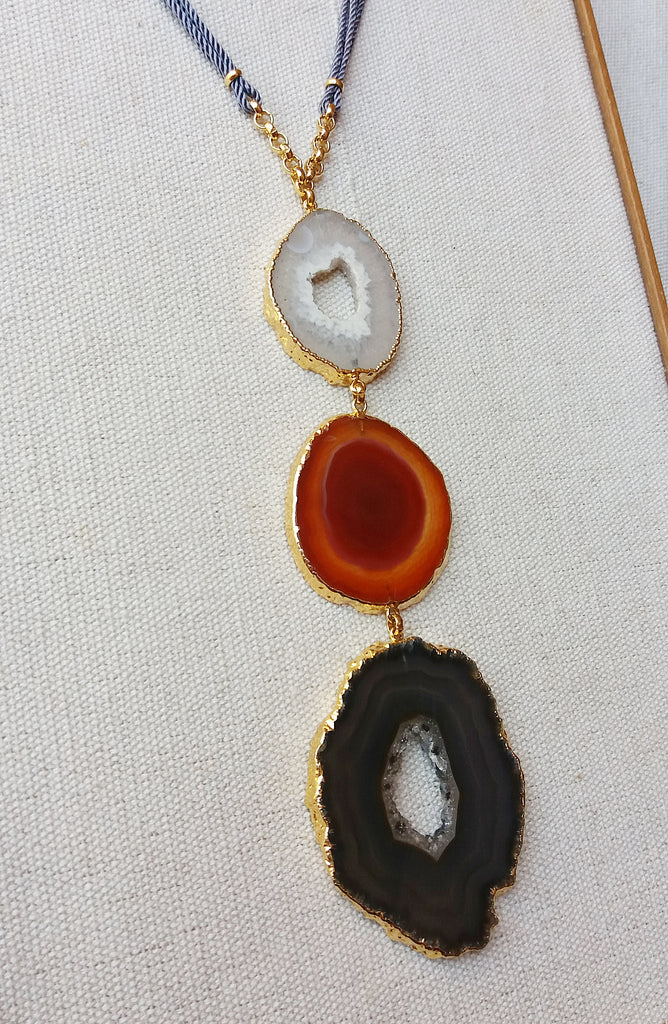 €240,00
€0,00
Triptico Necklace
A beautiful vertical composition of three coloured agates combined in perfect harmony of colour and shape.
Like the journey of a seed: from the dormant potentiality within the shell (black agate), through germination of life on earth (reddish agate), to the shining light above, (white geode).

Wear it on your chest as your talisman.
Match with fluid dresses or kaftans for a sophisticated boho look.
this is a one-off piece. would you like to buy this item? request price and availability: