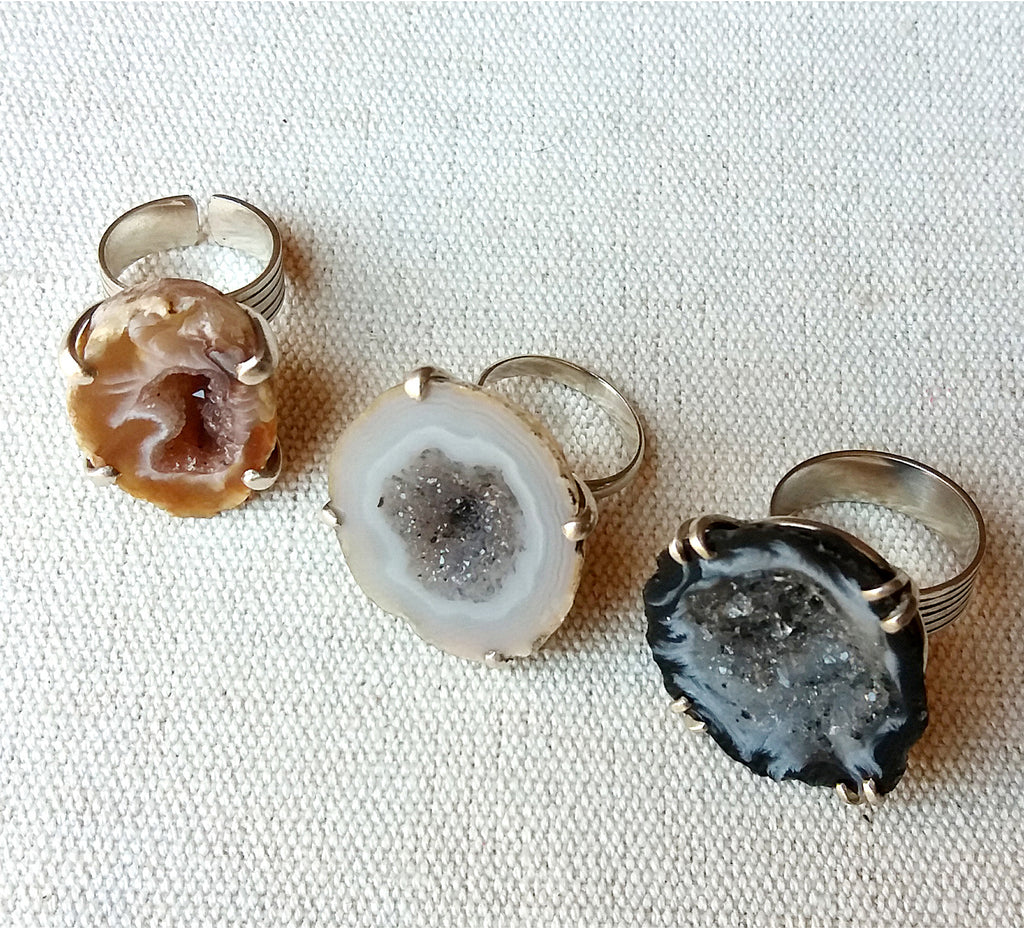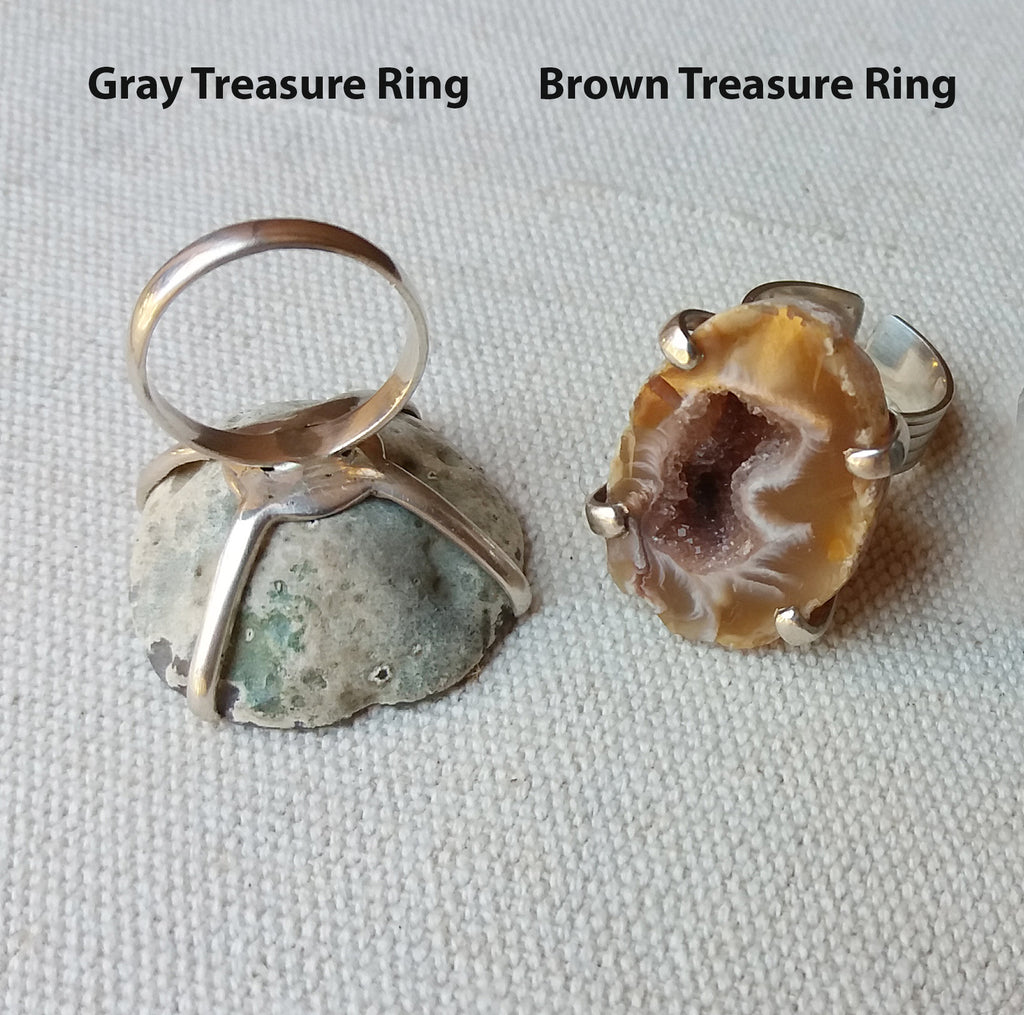 €250,00
€0,00
Treasure Ring in Brown Tones.
A treasure hidden in a rock for millions of years.
On the outside, just an average rock. On the inside, tiny quartz crystals that formed from volcanic gas trapped inside.

Beauty shines from the inside out.
Solid 925 silver.
The Brown Ring is a bit smaller in diameter and taller than the Grey and Black rings.

Brown Ring has adjustable size and wide solid silver shank.
this is a one-off piece. would you like to buy this item? request price and availability: