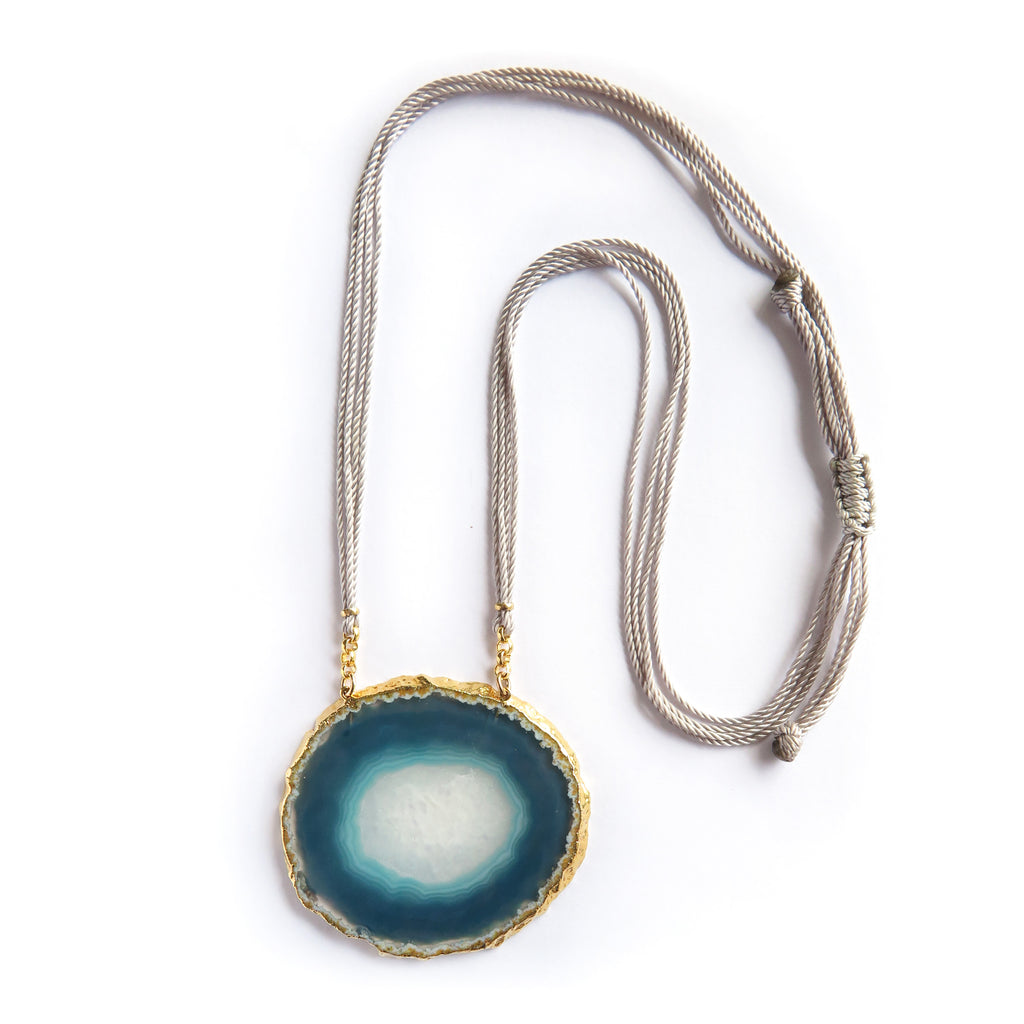 €170,00
€0,00
Sacerdotisa Necklace
A statement piece to be carried on the chest like the magic talisman of the warrior.
The center of this perfectly oval shaped agate is made of pure quartz crystal, a protective stone.
 Its gradient of turquoise hues evokes the beauty of water. 
Stone dimensions: 7 cm wide, 6 cm high.
Gold plated metal and stone edges.
Adjustable length.
Light grey cord.
this is a one-off piece. would you like to buy this item? request price and availability: