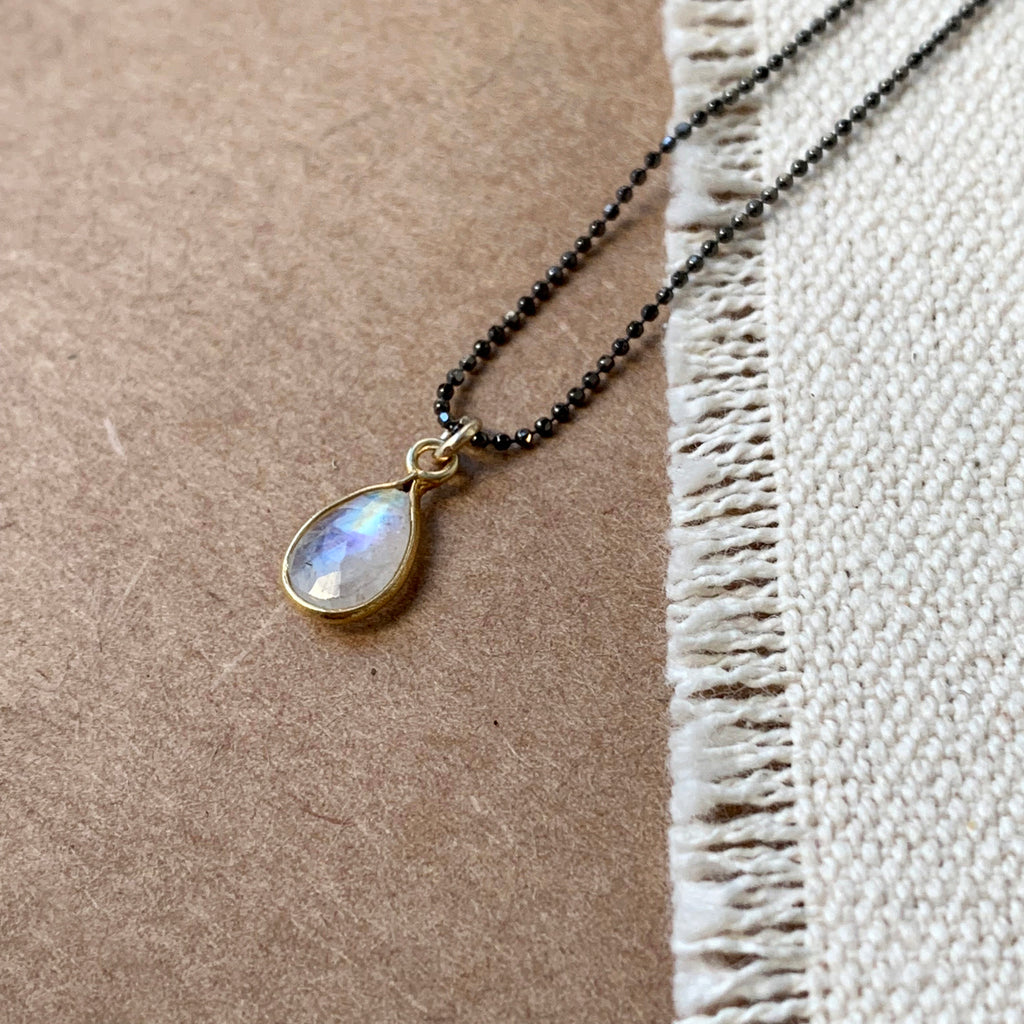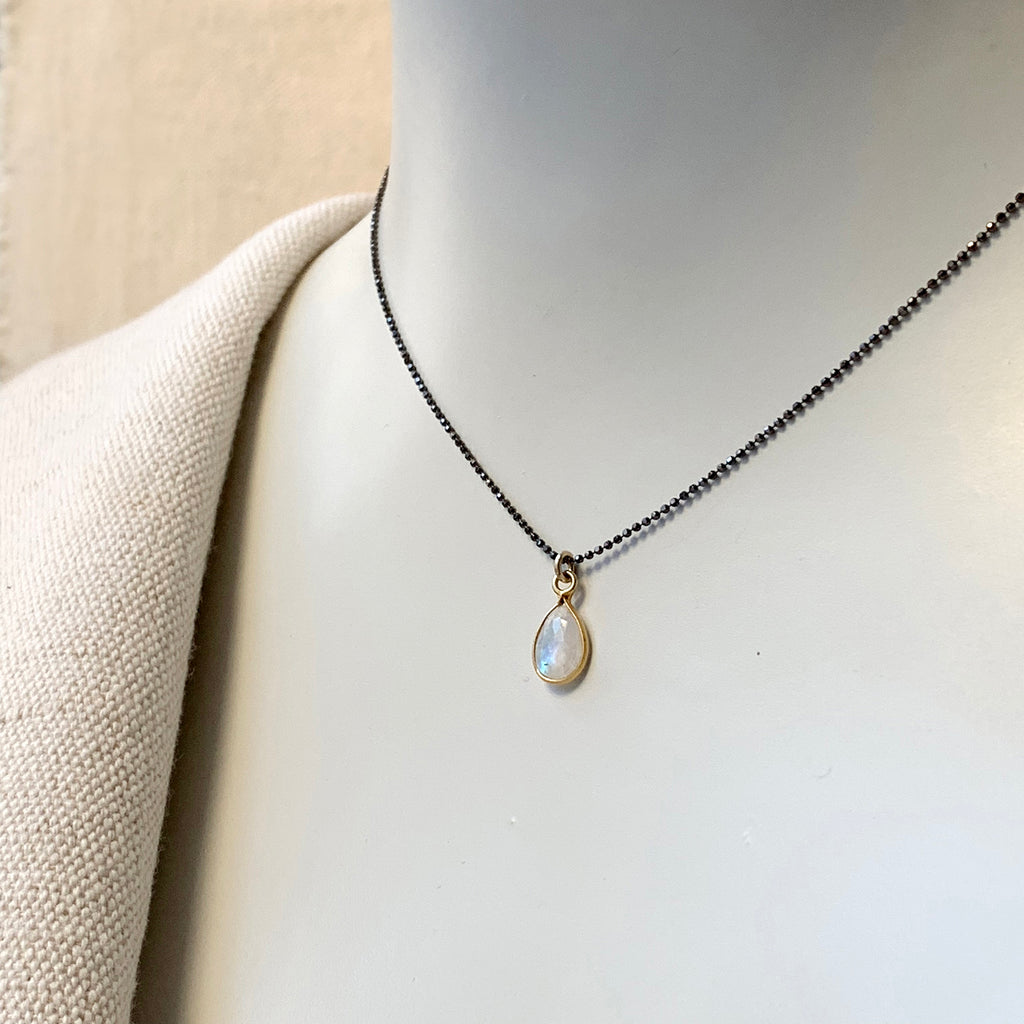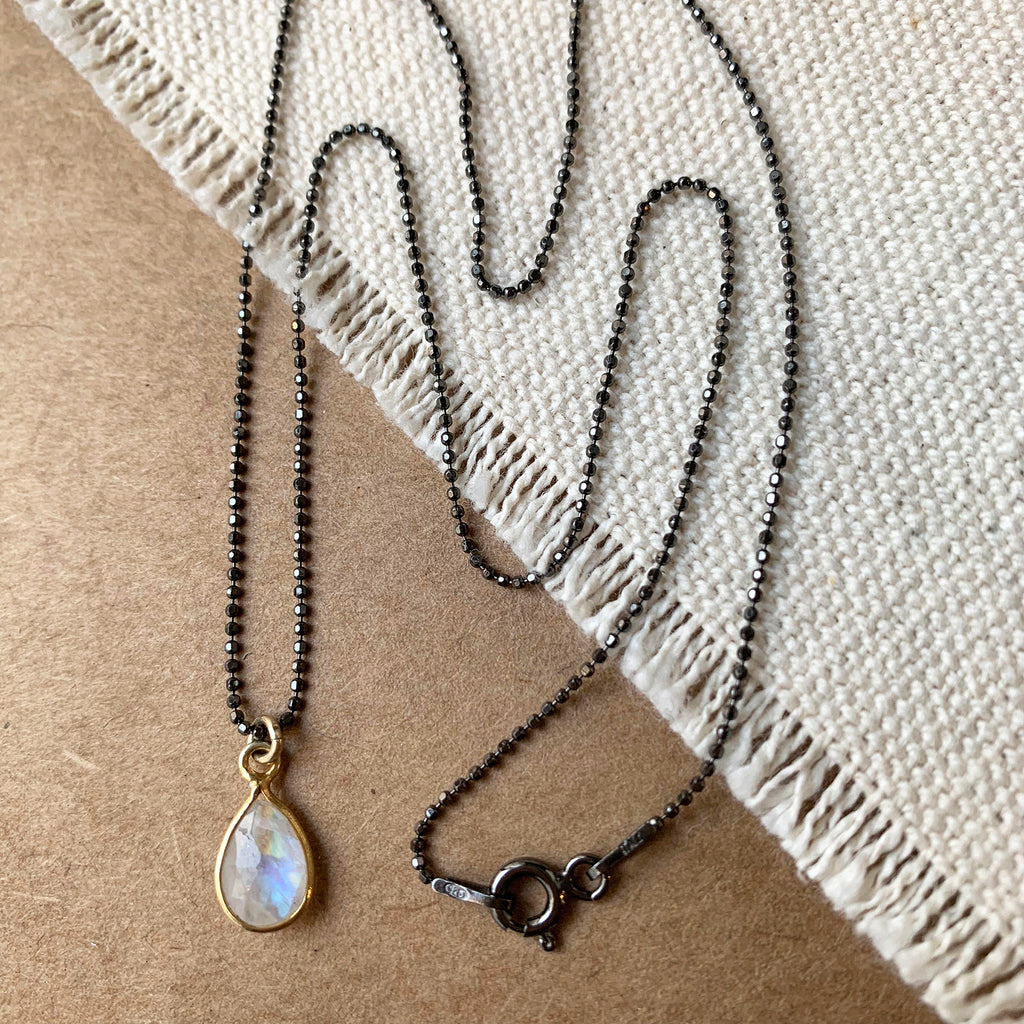 €55,00
€0,00
Rainbow Moonstone Necklace
Delicate end ethereal.
Mesmerizing indigo blue light glows through the rainbow-moonstone. .
Moonstone is a gemstone related to the energy of the moon, the feminine cycles and the balance between the yin and yang energies.
Chain & pendant made of solid 925 silver, with gold or ruthenium plating (black).
Pick colour options in the menu below.
this is a one-off piece. would you like to buy this item? request price and availability: