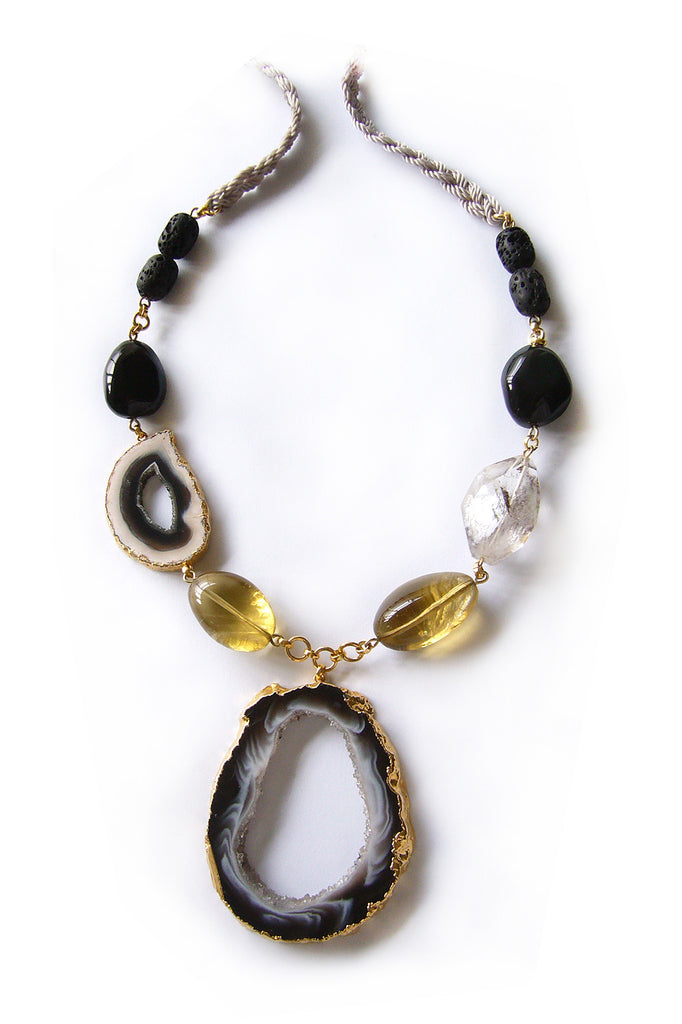 €340,00
€0,00
Maga Necklace
Pure mineral power.
The magic eye and the portal.
Volcanic lava beads, two rainbow obsidian stones (used by the Aztecs as divinatory aids), a quartz crystal (crown chakra), a citrine (personal power, solar plexus) combined with a beautiful eye shaped geode and a large geode lined with micro quartz crystals in the shape of a magic gate.
Braided light grey cord.
Adjustable length.
Gold plated metal and edges on the geodes.
Central geode stone dimensions: 6,5 cm high, 5 cm wide.
this is a one-off piece. would you like to buy this item? request price and availability: