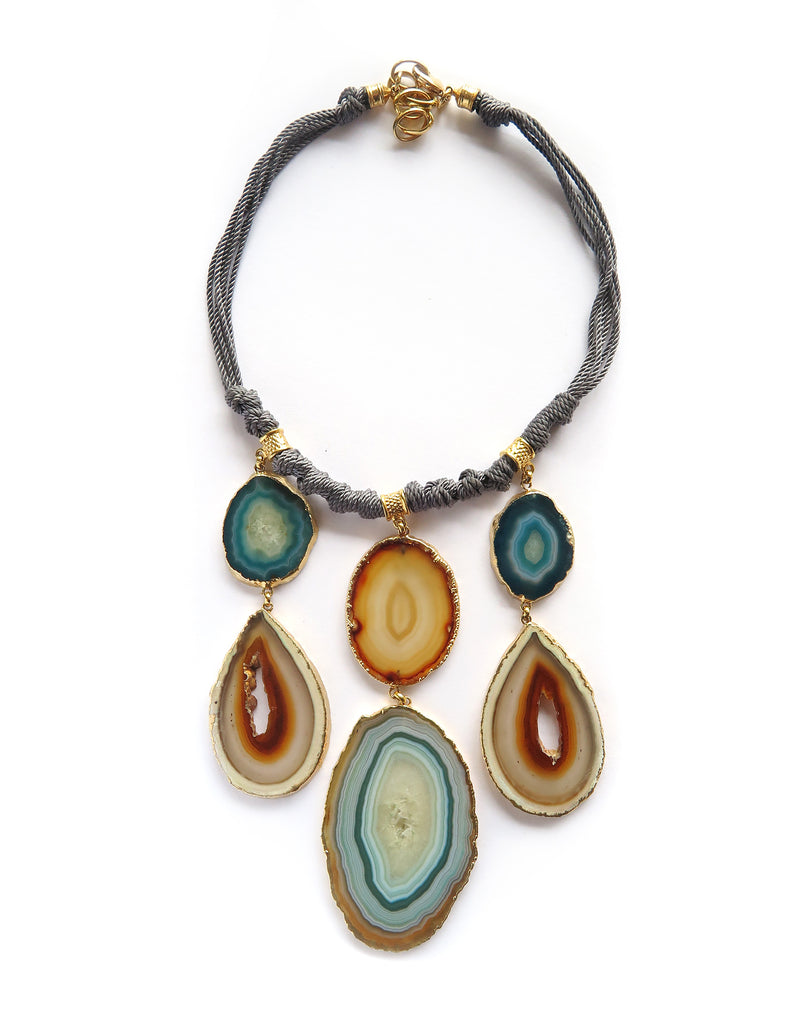 €280,00
€0,00
Iemanjá necklace
Earthy and exotic.
A composition with the colors of the earth and the sea.
Six carefully selected agates, two of which come from the same stone, combined in perfect harmony.
Gold plated metal and all stone edges.
Stone dimensions: from 3,5 to 7 cm each.
Length of the stone group at its longest point 13 cm.
Medium dark grey cord.
this is a one-off piece. would you like to buy this item? request price and availability: