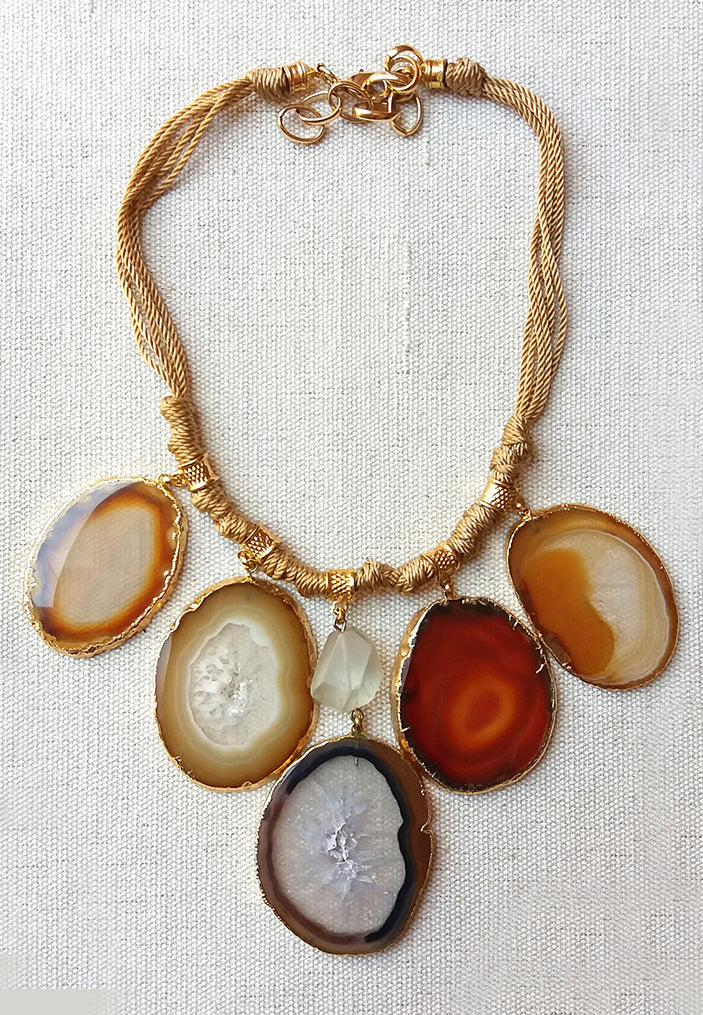 €280,00
€0,00
Five agate Necklace in brown hues
An exhuberant necklace of natural earthy coloured agates. The center piece is made of a "frosted" finished quartz crystal bead.
The center part of the agates which appears white is pure quartz crystal.
Wear the necklace against your skin.
Gold plated metal components.
Gold plated surface around all the stones.
this is a one-off piece. would you like to buy this item? request price and availability: