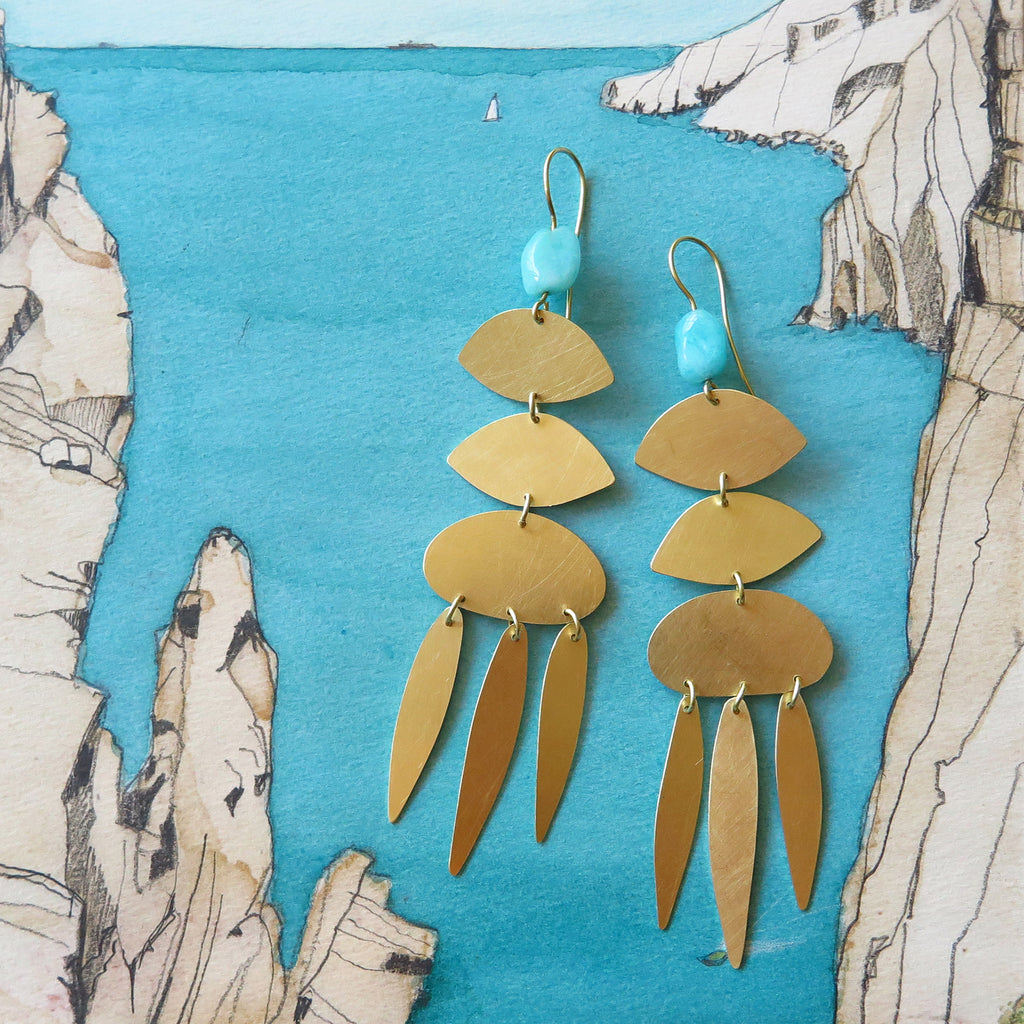 €110,00
€0,00
Fenicia earrings
Exquisitely feminine, large but very light to wear.
They dance and glow as you move.

Their design brings the charm of the ancient jewellery of the Mediterranean civilizations with a playful fresh approach.
Enhanced with a beautiful amazonite bead.

 Carefully crafted brass, hand textured matt finish.
Total lenght 11 cm, width 2,8 mm.
this is a one-off piece. would you like to buy this item? request price and availability: