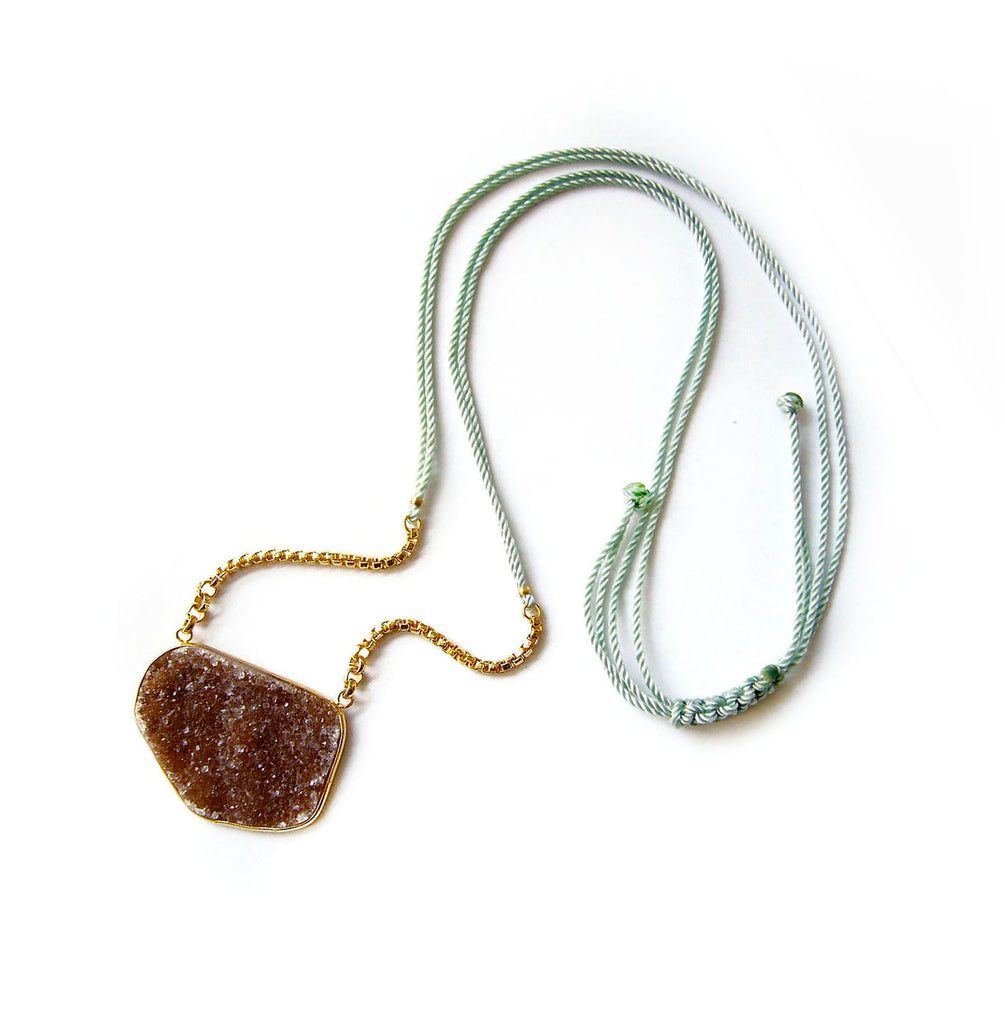 €110,00
€0,00
Brown Sugar Necklace
Free form druzy agate pendant. The surface of the stone is lined with a multitude of miniature quartz crystal points. 
It can be worn high around the neck or long over the chest thanks to its adjustable size.

18k Gold plated brass.
Aqua-green cord.
Adjustable size.
Stone dimensions: 4,5 cm wide, 3 cm high.
this is a one-off piece. would you like to buy this item? request price and availability: