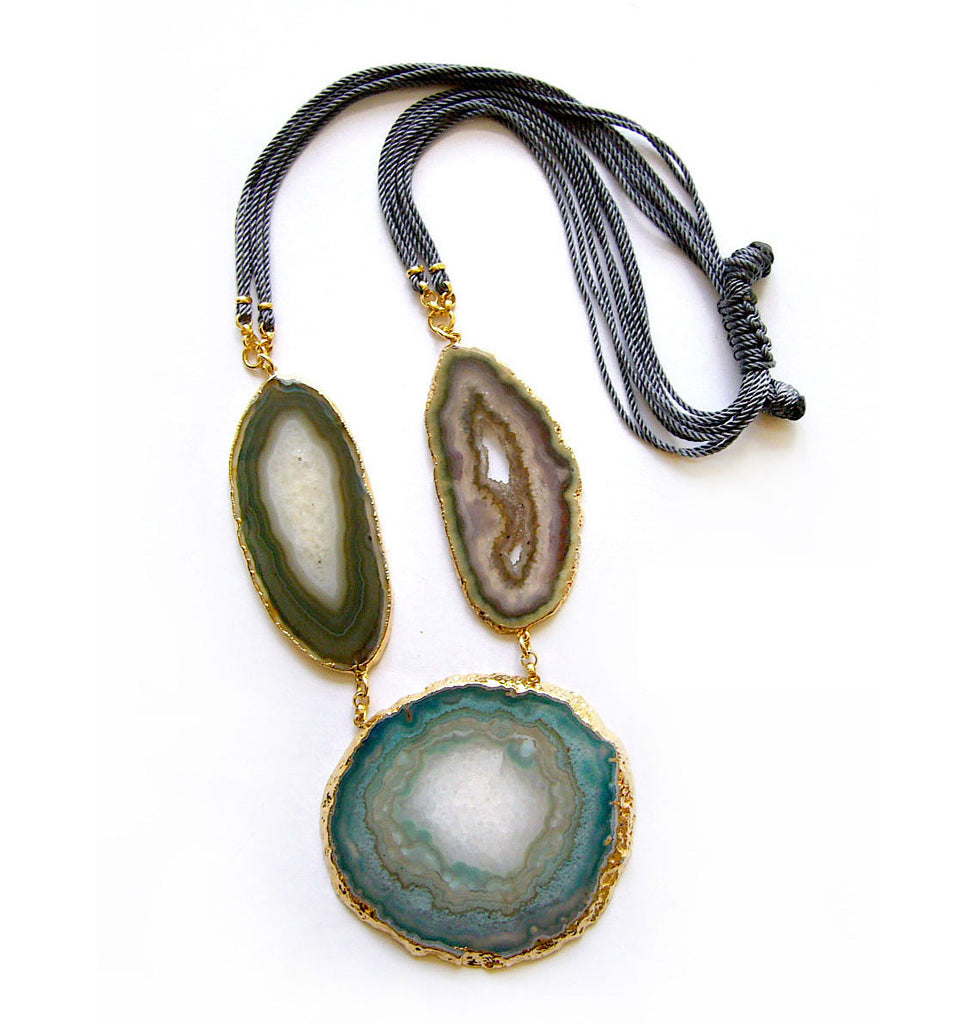 €280,00
€0,00
Atlantis Necklace
Large and bold Chest Piece in mellow blue-greyish tones. Fiercely wild yet surprisingly elegant in a very personal kind of way. No apologies for being you!

Wear it like your protective shield and talisman.

It´s made of three beautiful agate stones, each one with its unique pattern, combined in balanced harmony.
The left stone and central medallion carry a quartz crystal heart.
Gold plated chains.
Old plated edges around the stones.
Adjustable length.
Size:
this is a one-off piece. would you like to buy this item? request price and availability: