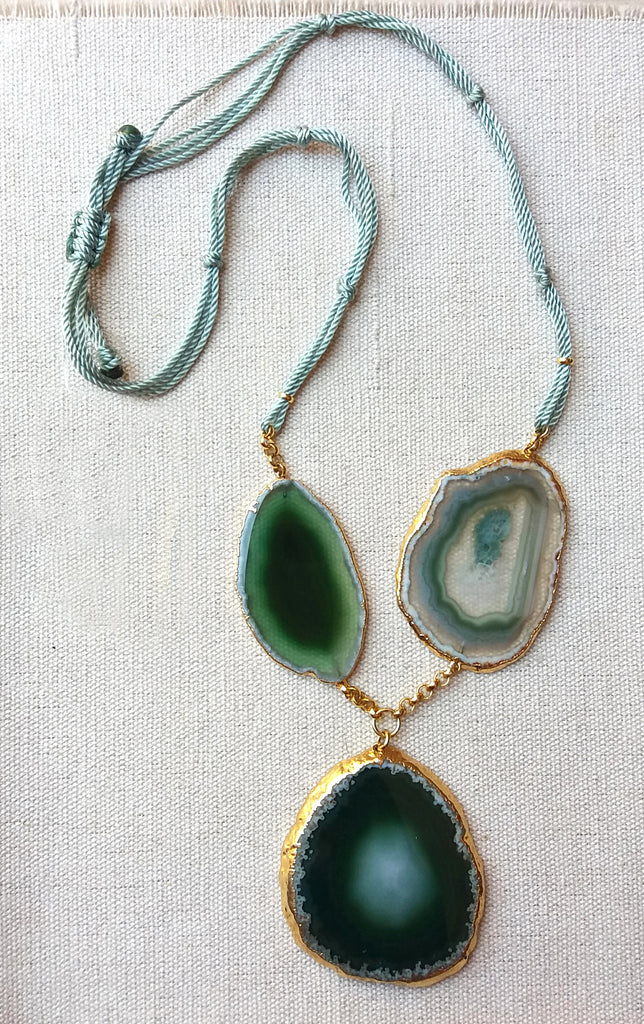 €220,00
€0,00
Assymetric Necklace in Green
Three beautiful leafy green agates in an asymmetric composition.
Its adjustable length makes it easy to wear around the neck or lower on the chest, adapting to the neckline and style of the clothes you wear.

Gold plated metal.
Gold plated edges around the stones.
Adjustable size.
Aqua green cord with knotted details.
Stone dimensions: between 4 cm and 5 cm each.
this is a one-off piece. would you like to buy this item? request price and availability: