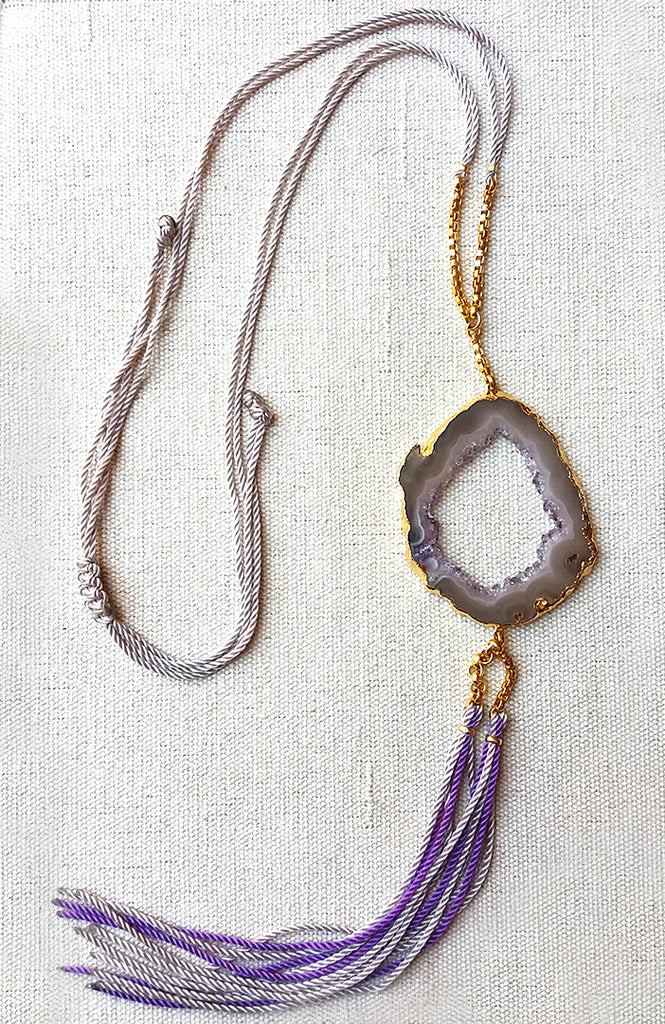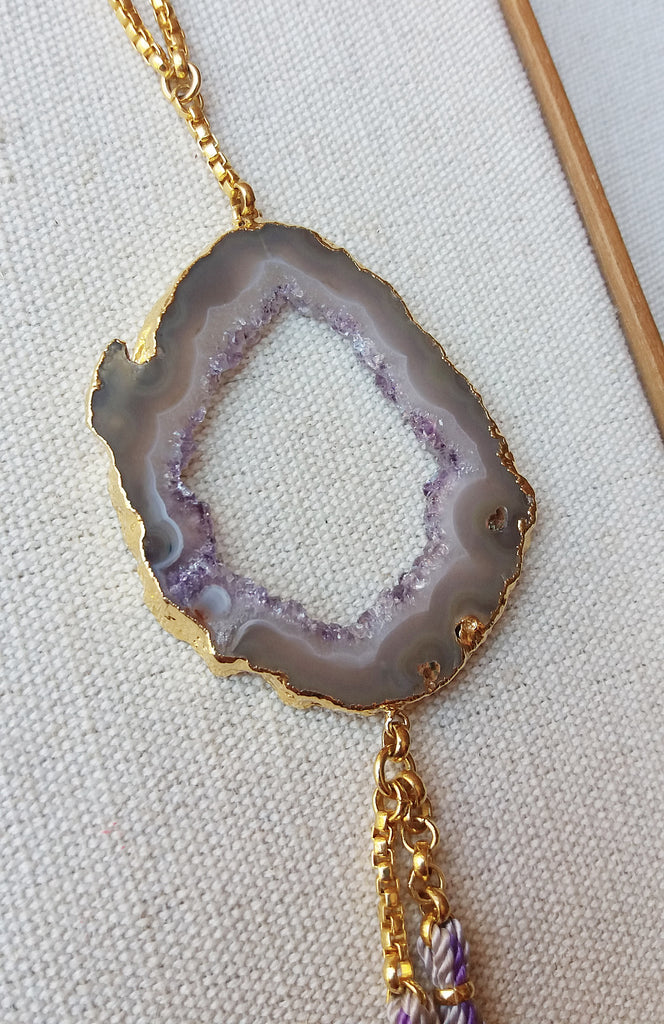 €220,00
€0,00
Amethyst Boho Necklace
A magnificent geode rock with miniature amethyst crystals on the inside.
A necklace and a treasure at the same time.
The double coloured fringe gives the finishing touch to the piece, recalling the elegance of the art deco style.
Gold plated chain.
Gold plated edge around the stone.
Adjustable length.
Absolute one of a kind.
this is a one-off piece. would you like to buy this item? request price and availability: