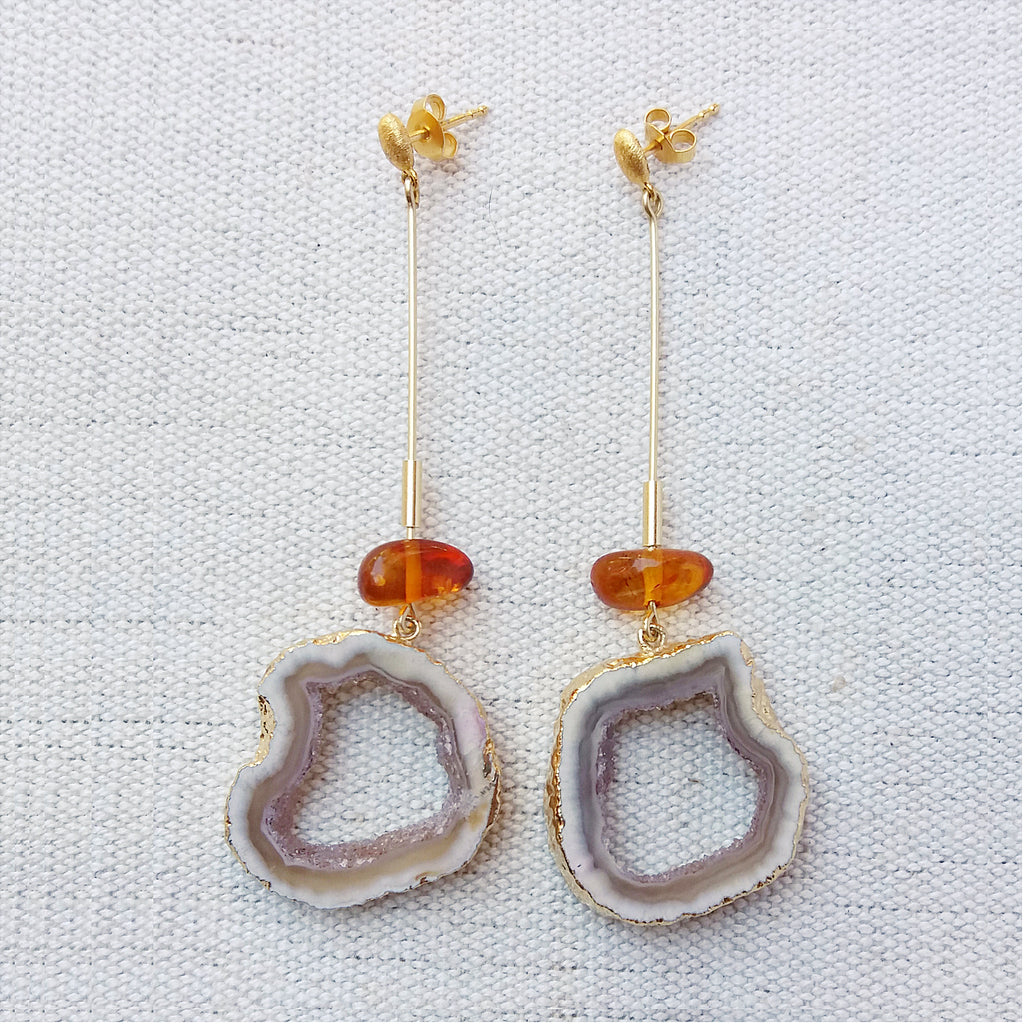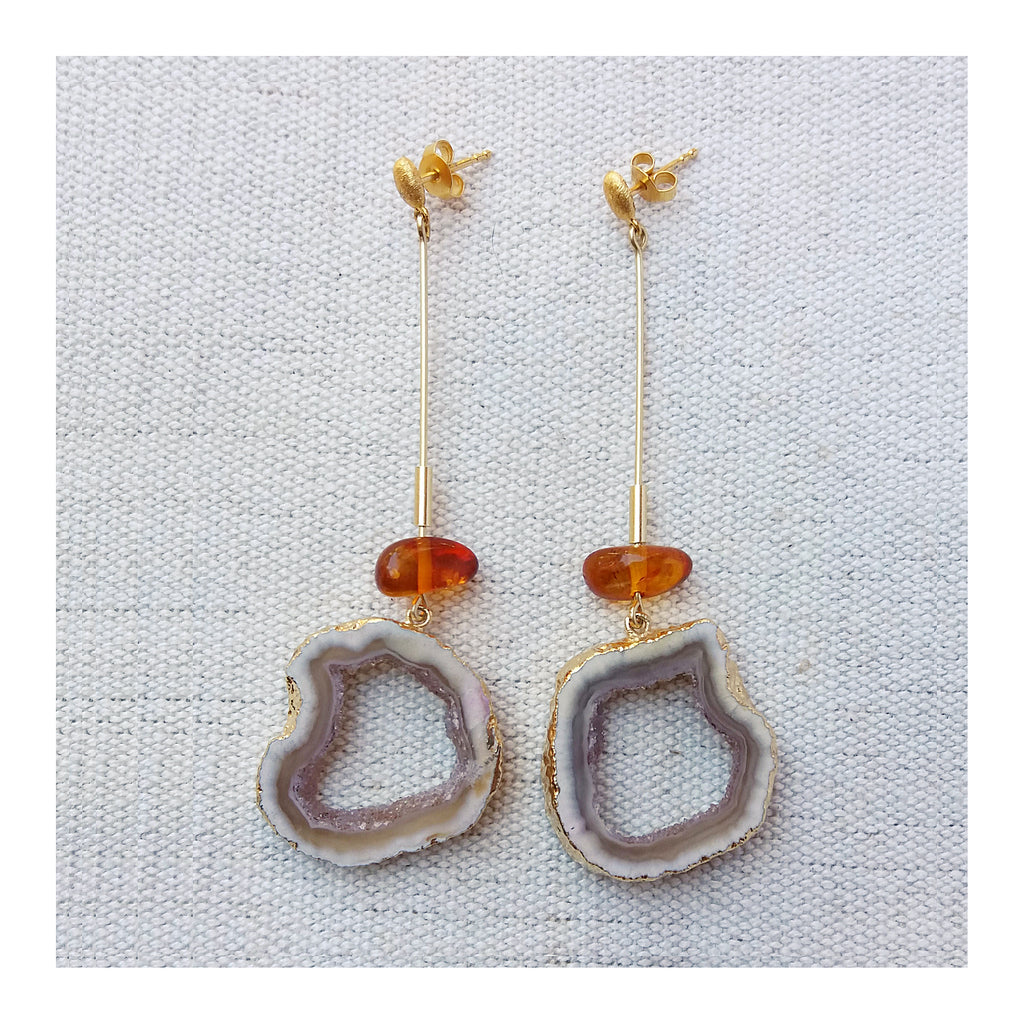 €160,00
€0,00
Amber & white geode Stick Earrings
Bold & delicate at the same time.
A beautifully shaped pair of white geodes combined with glowing amber beads.
Match them with a summer white dress for a hypnotic look. Perfect for a summer wedding.
Amber seems to emanate light from the inside when exposed to the sunlight.
Gold plated
silver
ear studs.
Gold plating around the edges of the stones.
this is a one-off piece. would you like to buy this item? request price and availability: